Hi, my name is Yun Qing and I wear dresses for improv shows.
IRL, I wear dresses ALL THE TIME because
I like how dresses hide my fruit-shaped body and make me look normal human-shaped.
I like how the wind feels in my hair, specifically the hair on my unshaved legs.
I like how I can pretend to be a Whirling Dervish when I turn around dramatically (which happens many times in a day).
But when I first started learning improv, I used to only wear pants and shirt.
Mostly because I've been watching a male-dominant cast of improvisers (in real life and on TV) so I wasn't sure how to wear a dress for improv.
I begrudgingly brought a spare change of clothes for improv practices.
And slowly, I stopped even thinking that a dress could belong on the stage.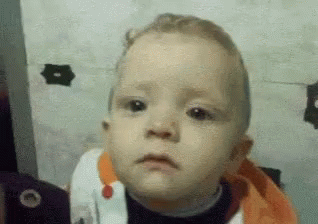 The night everything changed
It took only one event to change everything.
U.K.-based musical improv group The Showstoppers was on tour in Singapore in 2015. And I went to the opening night with my teammates from Les Musicables.
I was excited to finally watch live improv that wasn't performed by someone I've watched five times on stage.
And I was excited to see live musical (!) improv.
I went in expecting to be educated on musical improv but instead, I came out with a very different lesson.
Something not at all related to musical improv.
A dress? But how?
Right at the start, when the actors went on stage, I was transfixed by one of them–A lady who wore a red dress with a black belt and black tights.
I watched as she danced in the opening number, in her dress.
I watched as she did her scenes and sang, in her dress.
I watched as she played the character of a not-a-damsel, in her dress.
I watched as she did everything, in her dress.
It was a revelation for me. A dress could and did belong on the stage.
After watching that show, I felt bolder. If she could wear a dress and do all that, so could I.
A brave choice
Though I overcame some inner struggles to be comfortable being in my own skin (a red dress in this case), I stopped thinking it was anything out of the ordinary and took it for granted.
Then I received a note at an improv party in 2017. The lovely note-giver wrote, "Sounds lame but I noticed you were always wearing dresses and I thought that was very brave."
It's not lame at all.
I was also someone who thought that wearing a dress on stage was the bravest act a person could do.
And maybe it is. Maybe being different, or even being yourself, is something brave.
Not just a choice
Then, for a long while, I thought wearing a dress was just a choice.
It wasn't until one of my teams brought up the subject of wearing something uniform and "gender neutral" that I realised that my clothing wasn't just a choice.
For me, 'gender neutral' isn't neutral but masculine-leaning. (In my opinion, gender-neutral involves all of us dressed up in spacesuits.)
I understood where the well-meaning idea came from.
But I have the bad habit of taking things personally so I felt a rage boiling inside: Why can't I continue wearing dresses and must switch to pants and shirts? Why must a dress be wiped off from the stage?
I finally understood why I wear dresses on stage.
It is a statement. A statement that the feminine deserves a space on stage too.
It is about dressing in what I'm most comfortable in. And for me, that is a dress.
It is about not erasing parts of myself off the stage.
Thankfully the discussion on uniforms concluded with us dressing in something of the same theme, so I still could have some workaround.
If you're also in a place where you're uncomfortable with what you're wearing for the stage or even off stage. Change it up and find something that's more you.
---
Further reading: This post was inspired by Victoria Ong's 'Why I stopped wearing dresses for improv'.
---